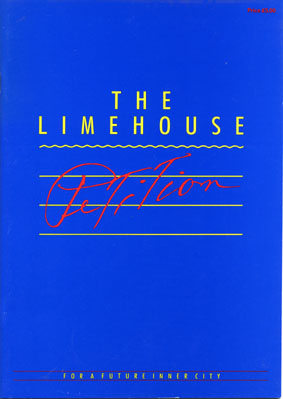 Classic campaign report from the London Docklands of the 1980s. Published by the Limehouse Development Group in association with the Town & Country Planning Association.
Edited by Nick Wates. Production by Rodney Mace. Design by Caz Hildebrand. Photography by Mark Edwards. Sponsorship organised by David Goodman.
32 pages A4, 38 photos, 12 maps and line drawings, colour cover.
ISBN 0 902797 12 3
Digital version  in page spreads.